Are you:
Gaining fat in areas you never had a problem with before?
Training in the gym but not seeing the results you deserve?
Unsure of what to do in the gym?
Confused by the conflicting advice on exercise and nutrition in magazines?
Are you frustrated with your flabby stomach?
Do you look in the mirror and don`t like what you see?
Do you run upstairs and feel exhausted at the top?
Don`t have the time or knowledge to design your own workout routine?
Tired of long boring cardio machine workouts with little or no visible results?
Tired of bodybuilding type routines that make you look bloated instead of lean and muscular?
Are you ready to stop messing about and take your fitness to the highest level with the ultimate mix of high intensity functional strength exercises in a circuit training fashion?
If you answered yes to any of the above questions then you are not alone....
The good news is - it doesn`t have to be this way!
Did you know that:
Many so called health foods are actually making you gain body fat
Long boring cardio workouts are causing you to get fatter
With the right help you can shed up to 10% of body fat in just 6 weeks
Would you like to:
Discover how the ultimate mix of high intensity functional and strength training and bodyweight exercises gets you so LEAN, FIT and STRONG, So Fast — It's Scary!!
If "You" want to discover the secrets of my plateau-busting workout programme based on scientifically proven training concepts, that will crank up your metabolism and melt away that last bit of stubborn fat....Then you need look no further.......
Plus you`re going to develop a strong athletic physique at the same time! Interested??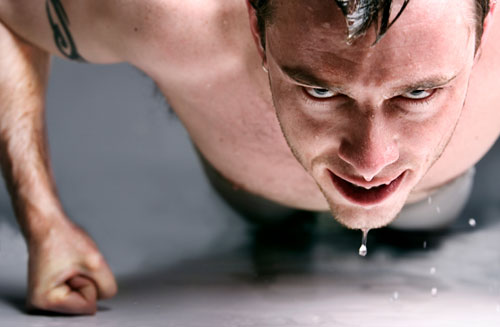 Then let Aim BodyFitness show you our proven 'Fat Shredding, Muscle Building Formula' of combined exercise and nutrition coaching that will burn fat, build muscle and help you get lean - GUARANTEED.