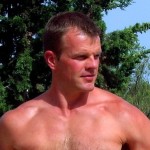 A personal trainer in Warminster will help you lose body fat, get fitter, help you embark on a strength programme to improve your health, and get you feeling great about yourself. Our experienced and qualified top personal trainers in Warminster will be able to help you achieve your goals in the fastest possible time.
Each Warminster personal trainer can count themselves as leaders in their specific field and are amongst the very best of what Wiltshire personal training has to offer.

>>Get Started On YOUR Health And Fitness Journey Today<<
Home Delivery Fitness in Warminster
Aim BodyFitness are a busy fitness and lifestyle company that operates with mobile personal trainers in Warminster and the surrounding areas. We understand the gym in Warminster environment is not for everybody, so we provide an alternative solution for your exercise and well being.
Our very friendly and knowledgeable Warminster personal trainers bring any relevant equipment to your door. You won`t need to do anything apart from letting us in. We don`t believe its necessary to use big expensive machines or gadgets, all of our workouts can be done using very minimal kit and once you tried us once, we`re pretty confidant to say you will wholeheartedly agree with us!!
Sessions with your personal trainers in Wiltshire can take place in your home, garden, local park, or at our very own private and beautiful locations in the Warminster area. The advantage of using Aim BodyFitness to improve your health is you are not restricted to gyms in Warminster, we like to get you outdoors when the weather is fine, we like you to breathe the fresh air, we want you to enjoy your exercise experience with us.
Every workout we prescribe to you is different to stimulate interest and variety. No boring sessions with us! They will be tailored specifically to your personal goals and fitness levels. We give you the option of either training on your own with us, or you can share your session with a partner, friend or work colleague. It`s entirely up to you!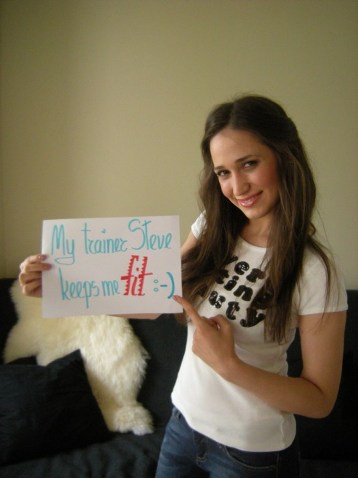 We Focus on Results – Nothing Less
All the personal trainers in Warminster that encompass Aim BodyFitness are results driven individuals. We take pride in our work and are totally committed to maintaining and continuing the high success rate of our trainers. We have listened to what and why our clients have come to us and we make sure all our personal fitness training in Warminster and the surrounding areas are motivational and fun!
This virtually guarantees you will never get fed up training with us and you get to see your fitness and health improve rapidly every week! If you want added proof then why not head over to our Success Stories page to see what others have to say about us.
Be inspired by current and previous clients who have lost pounds in body fat, significantly seen improved fitness levels and totally changed their lifestyles. You can do the same with the support and expert guidance of our personal training in Warminster.
We also can offer you a personalised nutritional programme (at no extra charge) which is based on eating perfectly healthy whole foods, no silly dieting with us, and is proven to be manageable, safe, and highly effective in achieving results!
 >>> Click Here To Start Getting Fitter and Healthier <<<
Personal Trainer in Warminster – Free Consultation
Aim BodyFitness doesn`t believe in pushy sales scripts to hook you in. We offer all potential clients to get a feel for us first. Our workouts and friendliness goes along way in making the decision for you.
Booking a Warminster personal training consultation with us allows you to meet us in person first to see if we are a good "fit", also to see how we can help you, without any cost or obligation. Heck, we`ll even throw in a FREE session for you on the house.
To get started with our personal trainers in Warminster, simply contact us by phone or email and take that first step to a fitter, healthier YOU today!